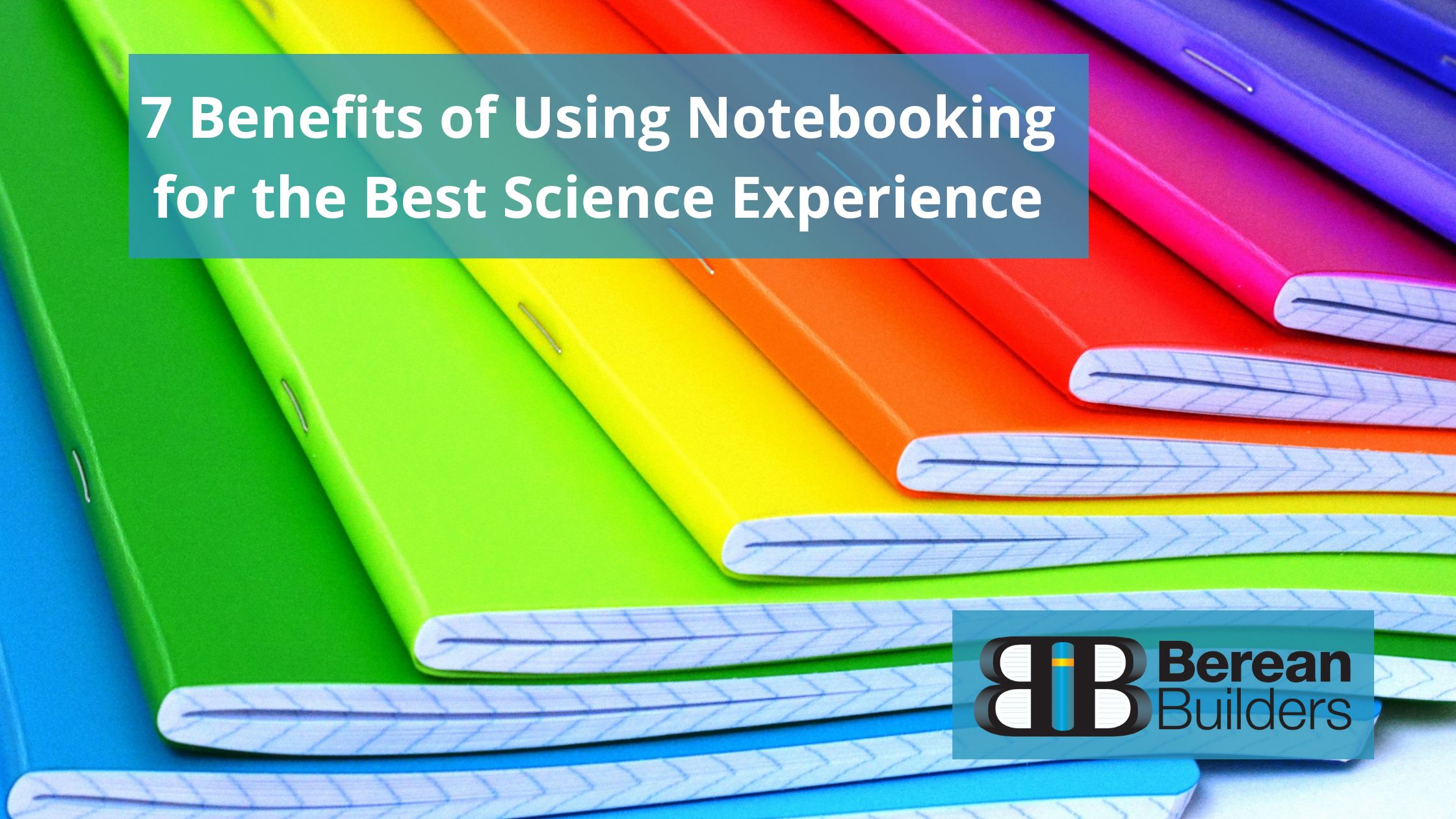 Notebooking may seem like a recent invention for homeschoolers, but did you know natural philosophers and scientists from long ago used notebooks? Just look at Leonardo da Vinci's wonderful collection of pages he used to capture his thoughts and ideas!
The term notebooking is another way of describing journaling. If you've ever written your thoughts down in a blank book or dabbled in scrapbooking, you understand the concept of notebooking.
What notebooking is not: a stack of worksheets in a binder. Busy work may seem like a learning tool, but lessons presented in a boring, rigid format don't allow for free thinking and creativity.
How does notebooking work as a learning tool?
Just like scrapbooking creates a visual representation of the memories you had of an event, notebooking helps your child organize and process what they're learning to turn their working knowledge into a concrete, visual representation of what they remember from their lessons.
In addition, science tells us that writing down questions and answers creates synapses in the brain that help learners retain information longer. This hands-on approach makes learning personal and fun.
When should students begin using notebooks for science?
Any student can use a notebook to help them record what they see and experience while learning new concepts in science.
Even elementary students can draw pictures or create designs with pieces of paper and glue, just like scrapbooking.
For those students who think faster than they can write, you can take dictation and record their thoughts on pages they can illustrate.
As students move up through more difficult sciences, they can use their notebooks to help them think through ideas and record their theories and the outcomes of their research and lab experiments.
Our preference is for each child to have their own blank, lined, spiralbound notebook for each of our textbooks. This notebook would be used to record study notes as they're reading/doing activities, copy any questions asked and their answers (lesson review, comprehension checks, chapter review, and practice problems).
Unstructured notebooks offer plenty of room for your student to draw pictures or diagrams, paste in cutouts, or write their own personal thoughts which will further their understanding of a topic.
A blank notebook allows them the freedom to write as much or as little as they want (or make a drawing as big or as little as they want) rather than being constrained by a preprinted box or number of lines or feeling inadequate because they didn't use all the space available.
But don't let us restrict creativity! An artist's sketchbook, a scrapbook, or any other creative journal can be the perfect repository for your student's science adventure.
Remember, students don't have to be creative writers to jot down what they observe. But if sometimes the "blank page syndrome" rears its ugly head, and you prefer a preprinted notebook experience, Berean offers free PDFs you can download and print.
Download (free!) the notebook for any curriculum here or purchase preprinted spiral bound products from our resellers on the Where to Buy page.
The 7 Benefits of Notebooking
Recall
Students who use notebooks for questions, answers, diagrams, sketches, and random thoughts recall more about the topic and remember it longer than students who use worksheets or other passive learning tools.
Critical Thinking
Students can use notebooks as a place to capture out-of-the-box trains of thought when they are investigating a new topic.
Skill Building
Students hone their skills through notebooking. Creative writing, technical writing, capturing their thoughts into words, realistic drawing, and recording observations are all skills that will develop or improve within the pages of a science notebook.
Ownership
Creating a personalized documentary of their progression through a science course complete with their writing and drawing helps students own their learning experience.
Review and Study
Notebooks contain the knowledge your student has gained during the course organized in the way they best understand it. This becomes a valuable tool for review and study.
Holding Tank
When a topic causes your student to think of a random unrelated question, the notebook is there to help them record their query to prevent it from interfering with their current point of study.
Follow Up and Evaluation
You will be able to look through notebooks to gauge your student's comprehension of covered topics. If there is a clear issue, you can review that topic, or pass on the notebook page to someone else for their opinion.
Bonus Benefit: Memories
Avid notebookers have amassed libraries of their thoughts and sketches. How wonderful for your student to have a collection of everything they've learned in homeschool science.
How to get started notebooking
The good news is there's no one right way to use notebooks in your homeschool. Your kids can write, draw, paste, cut, fold, paint, and color their way through their science lessons. All of this creativity and self-expression leads to learning and understanding.
When your student begins a new science course, provide them with a fresh, clean notebook. You can help them decide how they will keep their notes by offering suggestions, then let them continue with their own ideas.
Encourage them to copy comprehension and review questions from each chapter into their notebooks followed by their answers.
Your student can also use the notebooks to study for the tests at the end of each chapter, or a year-end review if you wish.
These notebooks will document science lessons throughout the years and will not only help for standardized test review but may offer fond recollections of their favorite topics.
Get creative! Maybe your student wants to keep a scrapbook-type binder or create fancy folded mini-books. Whatever helps them learn should be encouraged.
If they have an artistic streak, their drawings may become framed decorations for your walls!
No matter how your student proceeds, you and they will find notebooking to be an outstanding way to learn science.